Kathy Gantz has created an innovative approach for psychotherapy employing science backed, research-driven approach to problem solving.
Kathy uses a mind-body approach to improve optimism and resilience building.  Her personalized programs consist of unique workshops ranging from individual sessions to long-term programs. After analyzing each person's individual needs, she creates the most effective strategies for creating positive behavioral change.
Her areas of expertise include:

Stress Management

Weight Loss

Creating Relationships

Quitting Smoking

Phobias

Healthy Habits

Sports Psychology

Other Accomplishments:

Board Member & Executive Committee, Jewish Women's Foundation, New York

Spokesperson for GlaxoSmithKline for an over-the-counter-product on national radio programs

Wrote health articles for GlaxoSmithKline web site

Smoking-cessation hypnosis leader for The American Cancer Society

Member of The New York Society for Eriksonian Hypnosis and Psychotherapy and the American Society for Clinical Hypnosis

Presented research paper on "The Direct and Indirect Method of Quitting Smoking with Hypnosis"
Certifications:
Managing Personal Growth, Blessing White

Career Continuation Program, Drake Beam Morin, Inc.

Hypnosis, New York Society for Eriksonian Hypnosis & Psychotherapy
Ms. Gantz's vast experience spans an accomplished 20-year-career. A dynamic speaker and excellent communicator, she has spoken about hypnosis and behavioral change on radio and television programs. Her private practice specializes in helping individuals and groups for short and long term psychotherapy. She consults at the Juva Medispa and the Beth Israel Hospitial for Healing.
She has a Master's Degree in Industrial Psychology from Hunter College and a Bachelor's Degree in Psychology from Skidmore College. Kathy is a Board Member of NYSEPH and a member of the American Society of Clinical Hypnosis. She also is a member of the Society for Eriksonian Hypnosis and Psychotherapy, where she has presented lectures on the psychology of habit development.
Kathy Gantz giving her time at these charities…
New York Social Diary for Jewish Womens's Foundation, Jewish Heritage Museum,
Hope For Depression Research Foundation Luncheon, New Yorkers for Children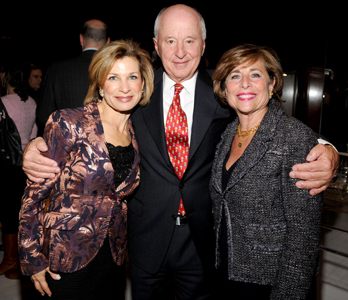 Kathy Gantz, Michael Neuman, and Nancy Neuman
Photo by PatrickMcMullan.com, posted on www.NewYorkSocialDiary.com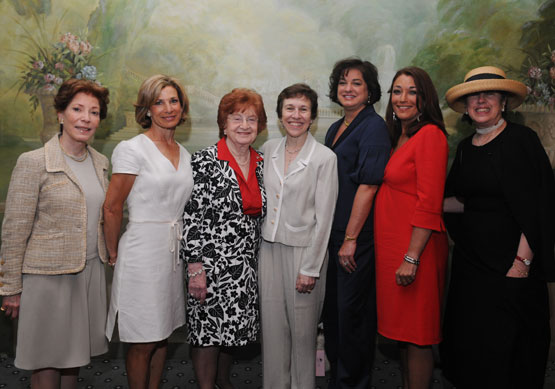 Kathy co-chairing The Jewish Heritage Museum Luncheon
…::: Also :::…
…::: Other Events :::…
Kathy, RMM & Dr. Ruth

Kathy Co-Chairs Jewish Heritage Museum Event for the 7th year

Kathy, Kenner, Beer, Oster & Oshman
Jewish Heritage Museum Spring Womens luncheon, June 2013
Jewish Heritage Museum Spring Womens luncheon, June 2013
Jewish Heritage Museum Spring Womens luncheon, June 2013